Helen Greiner and iRobot Corp.
Helen Greiner, Co-founder and Chairman, iRobot Corp. The company designs behavior-based, artificially intelligent robots. Powered by iRobot's proprietary AWARE Robot Intelligence Systems, these robots are designed to navigate through complex and dynamic real-world situations, from maneuvering around furniture to searching abandoned buildings.
Under Helen Greiner's leadership, iRobot Corp. (Nasdaq: IRBT) is delivering robots into the industrial, consumer and military markets. Helen is highly decorated for her visionary contributions in technology innovation and business leadership. She was named by the Kennedy School at Harvard in conjunction with the U.S. News and World Report as one of American's Best Leaders, and was recently honored by the Association for Unmanned Vehicle Systems International (AUVSI) with the prestigious Pioneer Award. She has also been honored as a Technology Review Magazine "Innovator for the Next Century," invited to the World Economic Forum as a Global Leader of Tomorrow, and has been awarded the DEMO God Award at the DEMO Conference. In 2003, she was named one of the Ernst and Young New England Entrepreneurs of the Year (with iRobot co-founder Colin Angle). Her 16+ years of experience in robotic technology includes work at NASA's Jet Propulsion Laboratory and MIT's Artificial Intelligence Laboratory. Helen is a Trustee of the Museum Science, on the Computer Science Advisory Board of Worcester Polytechnic Institute; and is a Director of National Defense Industrial Association (NDIA). She holds a bachelor's degree in mechanical engineering and a master's degree in computer science, both from MIT.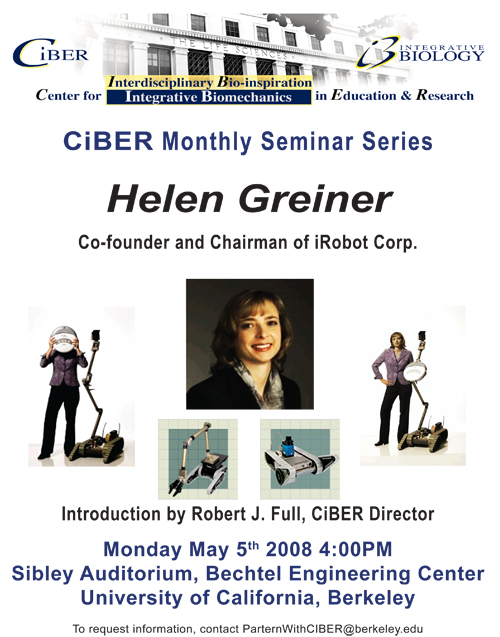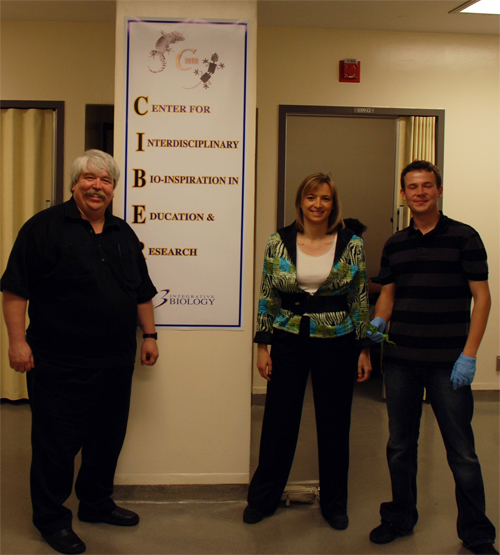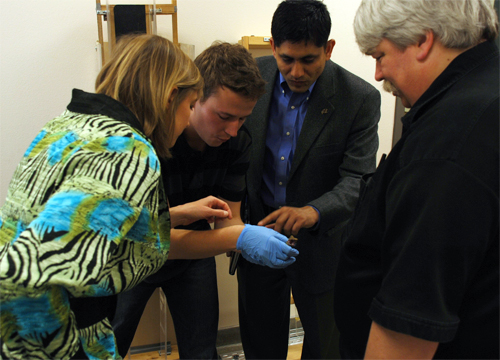 Industry News

We are pleased to welcome Kimberly-Clark Corporation as CiBER's first Corporate Member (Platinum-level).